Team Chase 2020 - CANCELLED
Welcome to the brand new venture by The Farmers Bloodhounds. For the first time ever we will be hosting our own Team Chase at the home and Kennels of The Farmers Bloodhounds. Decades in the making we are aiming for a lovely natural course that is inviting but at the same time offers a unique challenge you won't find on many courses around the country. Senior Master and Huntsman Brian Temple along with his wife Debbie were heavily involved in the open Team Chase circuit back in the late 80's and 90's. It is a lot of this basis that lead to Brian hunting with The Farmers Bloodhounds intially and has certianly helped to sculpt the hunt into what it has become today.
The Course itself is the realisation of a long standing dream of Brian's. Hedges have been planted, laid and trimmed over the past 30 years to give us the incredible course we now have to offer. Add in a new water splash and some other fences from the long established Plum Park Farm cross country course and you have a recipe for a fantastic event.
We will be posting videos and pictures on here and on our Farmers Bloodhounds Team Chase facebook page as our progress continues towards the event day.
MARCH 22nd 2020- Plum Park Farm, NN12 6LQ - POSTPONED
The Water Splash is a brand new addition to the course and it has only ever been used for The Farmers Bloodhounds meets at Plum Park Farm. We are really proud of how this brook crossing turned out. A simple rail in with a slope down to the water with a step out into the spinney. It remains to be seen who will be the first to take a dip!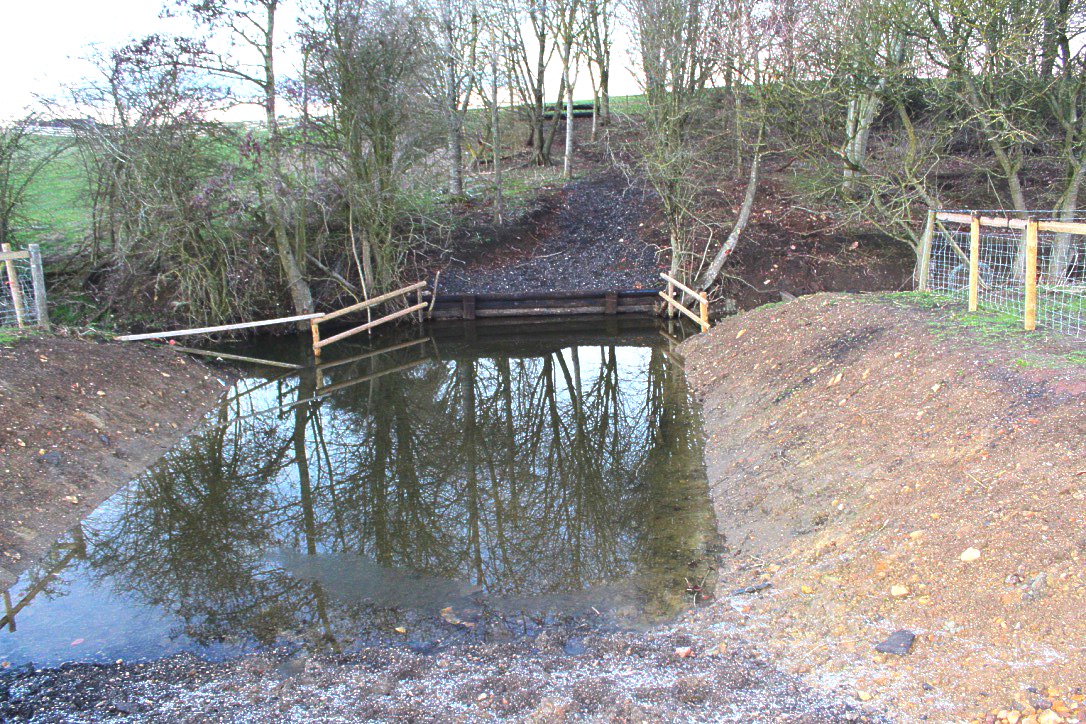 Natural Hedges will be a major feature of this course. The hedges have all been laid and trimmed consistently over the last 10 years and have become lovely solid obstacles to jump. The addition of the railings means they are obstacles that need to be jumped.
The island fences on the course will be kept very natural but equally very inviting. There are many additional obstacles comprising of Logs, Gates, Sloping Rails and chase fences. They are sturdy and need jumping but are equally inviting.