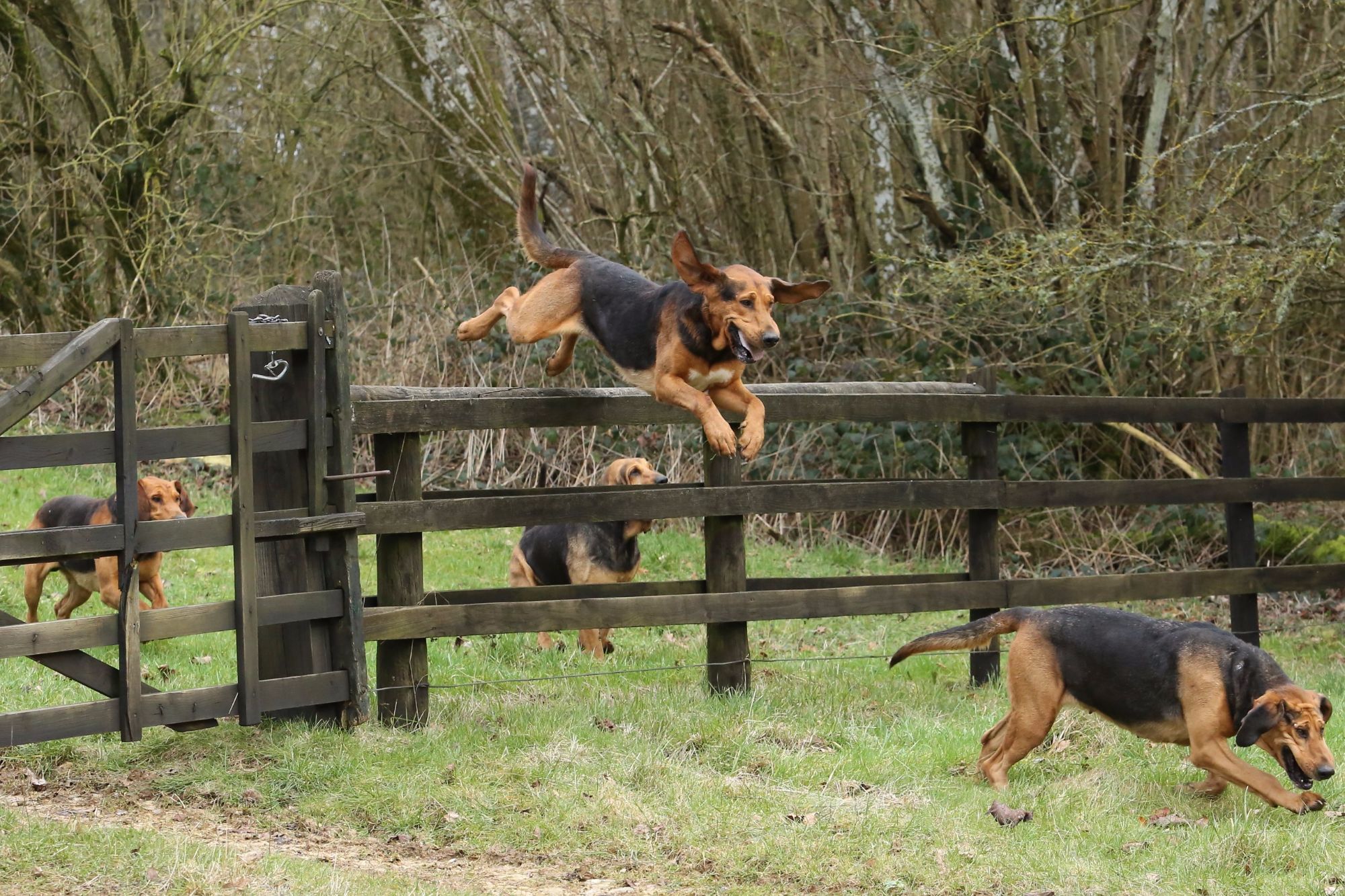 A hound of historic provenance the Bloodhound. The first British Bloodhounds are recorded as far back as the 1300's. The hounds being popular in the Scottish borders primarily used to protect property against poachers and cattle thieves.
Today Bloodhounds are black and tan, or red. Characterised by their wonderful flapping ears and distinctive baying sound. The Bloodhound possesses a keen sense of smell, historically called a 'sleuth hound' due to its ability to track scent over considerable distances. Some may recall 'Toby' Sherlock Holmes dog being used to track blood during an investigation!
Today Bloodhound packs are used to hunt the 'clean boot.' The scent of a runner. No artificial trails are laid, the Bloodhounds follow only the human quarry.
Hunting with the Farmers Bloodhounds promises great excitement, encompassing the thrill of the chase whilst watching some of the most captivating hounds in the world go about their work with consummate skill and obvious enjoyment. The opportunity to ride horses accross undulating, beautiful countryside with friends and hounds is not be missed.